a lot of the blogs that i read feature a weekly summary type thing, where on a certain day of the week (mostly sundays) the writer does a little recap of some of the things that they have done in the past week...i always love reading those types of posts...maybe cause i'm nosy? anyway, i thought i'd try it out myself, and if it's something i like doing then i'll make it a regular thing...well, you know, i'll try to ;)
i tried to think a clever title for it, something really cute and witty, but everything just sounded lame. in the meantime i'm going to be calling this "feature" joie de vivre - one of my favorite french sayings. not everything that happens in my life is incredibly joyous, but in general...life is sweet. so this is going to be a little celebration of life, both the good and the bad. here goes...
- at the beginning of the week i reconnected with a childhood friend, someone i hadn't seen or heard from in about 10 years! we met up later in the week for a starbucks and just caught up with each others lives. these are the only times that i actually am grateful for facebook!
- may seem boring to you all, but i finally tackled the jungle that has become my room. i've been so disgustingly lazy over the past few weeks and my room became so chaotic, with clothes, shoes, books and magazines everywhere. i'm still not 100% done, but let's put it this way...i can actually see the floor, which has been hiding since about christmas.
- i finally got the
mumford & sons album
! i've been a fan for a while now, but was lazy and just listened to the songs on youtube. i'm so glad i went ahead and got the full album, because i've been listening to it non-stop and it's brilliant.
- school has taken over my life. i'm taking 6 different english classes and they're all beginning to get mixed up into one big jumble of authors and theories and novels...i can't wait for spring break!
- i've eaten an unhealthy amount of this in the past week.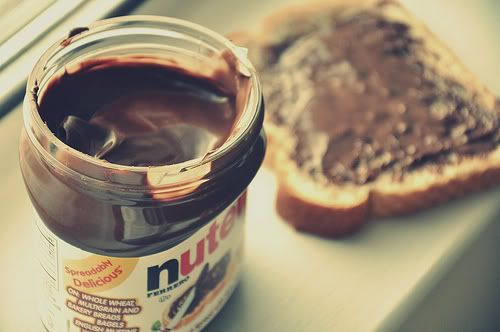 i guess that's it for now...i promise to get better at this. i probably picked a weird week to start this because this week has been on the uneventful side, but oh well. hope you all have a fab day!
xx roisin