Is this not one of the sickest things you have ever seen?? I saw this very recently in a magazine and went nuts over it, but I just can't remember which one. So I was going crazy today trying to google it and finally I found out who this lovely is by.
Apparently it's by
Delfina Delettrez
. Her designs are brilliant and it was like instant love. Unfortunately, they're also very $$$, which means that I most likely will never own any of it. But I'm allowed to drool over it, I think. Some more pieces that I love...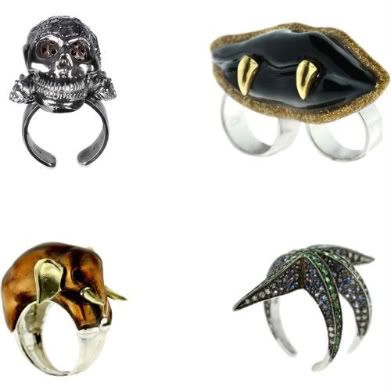 p.s. I added one of those bloglovin' things on the side...I don't really know how it works yet, but it seems like everyone else is doing it, so I thought I'd give it a try.