Ok, so a few weeks ago I had a post all about how I was dissapointed in myself for neglecting the blog and how I was going to attempt to change that. Yeah, well that obviously didn't happen. Third times a charm, right? Maybe this time I won't be Flaky McFlake and actually gets some posts going...

Just in case my MILLIONS of readers are wondering whats going on, I took the initiative and gave the blog a little bit of a makeover. A fresh new start, you know? Maybe a change of environment will get the creative juices flowing.


This snap really captures the mood I'm in right now. I don't really know why, it just does. I think it might have to do with the fact that I'm feeling unusually badass at the moment. I can just read her mind...What foo'...I said NO!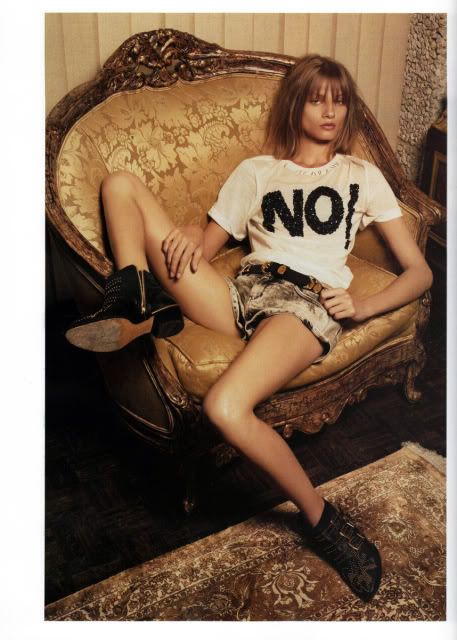 Emmanuelle + Anna + Balmain = hottt.